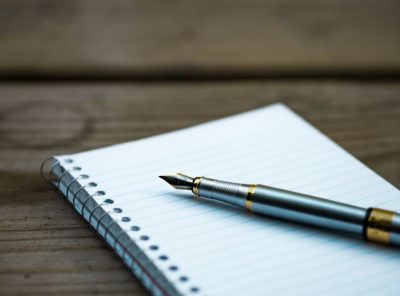 Patients Share Experiences
Drummartin Clinic Reviews
Below are some accounts of patient experiences with Drummartin Clinic. These Drummartin Clinic reviews  tell the unvarnished,  unedited truth. I am very grateful to the people who have taken the time out from their busy lives to write so as to encourage people who might be very near to giving up on medical problems which might seem insoluble, might well be indeed be soluble.
Before you embark on consultation, investigation and treatment, please pause just for a moment and reflect on the paragraphs below:
The functional medicine approach demands commitment on the part of both doctor and patient. It is impossible to solve a complex problem without proper investigations otherwise one is literally shooting in the dark. It is not a quick fix.
You may have a relative whether  sibling, child, or parent or a friend whom you feel might benefit hugely from functional medicine. There is no point in persuading someone who is reluctant to undertake a course of treatment. It's not the same as "try this new anti-inflammatory".
They really need to be 'on-side' and fully committed otherwise it is a waste of their money and both the patient's time and mine.
Young adults up to the age of about 25 can be very tricky. Surprisingly, sometimes, although they might substantial benefit from treatment relatively early on in the treatment process, they may become easily bored with taking supplements .
Before you commit and commence please consider whether or not you have enough enthusiasm to implement whatever investigations are needed, to organise yourself enough to take nutritional supplements on an organised basis and to comply with an overall  treatment plan.
I am not a magician or faith-healer.  Due to my busy workload I have not had time to collate and  have no formal research studies on patient outcomes. Most of the time most of my patients seem to obtain good or excellent outcomes but I do not always  succeed and  I am out-foxed occasionally.
Sometimes  doctors in complementary medicine seem to write a lot about semi-magical cures . There are no gold-plated guarantees. Nevertheless, many  patients have what they consider  to be good or even excellent outcomes or otherwise I would have thrown in the towel long ago.
50 YO female (May 2022)  ,long history of  (well-concealed) low,  mood, energy ,  aches and pains and a general lack of enthusiasm all of which was kept mostly him
I don't think I knew what it was to feel well, especially in terms of mood and anxiety. I was so used to living with "worry", being depressed in winter and general tiredness and pain, that I almost felt odd when I realised I was now calm and content, with no aches and enough energy for what I want to do each day.  It's been a journey of a few years and many steps, but each time I fully embraced what Dr Patrick suggested, I made big leaps upwards in my health, both physical and mental. I look and feel younger and I'm now excited for life, as opposed to dragging myself through it.
45 YO MALE WITH SEVERE, DISABLING DERMATOMYOSITIS /AUTOIMMUNE DISEASE(MAY 2022)
I was diagnosed with an autoimmune disease back in 2020 called Dermatomyositis. This disease was causing my body to attack my skin, joints, muscles, and lungs. Things progressed very quickly, and my lungs were going into respiratory failure. My medical team in the hospital informed me that I had a 50/50 chance of survival at best.
I did manage to make it out of the hospital, but I arrived home a very sick person. I was weak and severely fatigued and couldn't move off the couch. My mind was clouded over with brain fog, and I felt unsteady on my feet. I also suffered from body tremors and was heavily dependent on oxygen to do any movement around the house. I couldn't continue living like this. My doctors were treating my symptoms but would not investigate what triggered this disease.
My sister was attending Dr.Magovern and she highly recommended his clinic to me. I rang up and arranged a consultation with Dr. Magovern. Dr. Magovern was very professional and compassionate, he really focused on my complex condition and took a comprehensive history of my health and my family's health. He speaks to you at a level that patients understand and doesn't bombard you with medical terminology. Dr.Magovern's approach was to try and understand what environmental factors were causing my body to attack itself and treat these. I was genetically predisposed to maybe developing an autoimmune disease, but something had to trigger it.
Dr. Magovern ordered lab tests and discovered that my gut health was suffering badly from unpleasant bacteria, and I had high levels of toxins and inflammation in my body.
I trusted Dr.Magoverns diagnosis and he worked in parallel with my consultant's treatments and medications. He explained how he planned to treat his findings and hoped it would improve my overall health and autoimmune disease. He never promised a miracle cure, but he was confident he could help me.
So, I started on my journey with Dr. Magovern. I was started on intravenous lipid treatments, multipass ozone, and rectal ozone treatments. I had been suffering from bowel problems for months after I left the hospital but once I received the rectal ozone the problems cleared up immediately. I was still being treated by my consultants, they had expected that my condition would flare up now and then as I was recovering. This never materialised and I am convinced this is down to Dr.Magoverns treatments.
I feel so much better now, energy levels are a lot better, the brain fog has gone and I'm practically off my supplementary oxygen. I have a life with my wife and kids. I'm getting out to socialise and watch my kids playing sports. I'm also preparing to make a return to work.
Dr. Magovern went above and beyond in his treatment and care for me. I never expected this from a doctor. This included his staff, from the receptionists to his nurse Kathryn who always took a personal interest in my recovery.
I owe them all a massive "Thank you".
Fifty-Six Year Old female: Surgical wound on foot refused to close properly, kept breaking down and rendered this patient unable to walk after her surgery for a protracted period of time. Patient treated with medical ozone therapy and intravenous vitamin and mineral infusions.
(MAY 2022)
…………..I do not want to think where I would be today if I did not know you and Drummartin Clinic! The expertise you possess is absolutely priceless.
Some years ago I suffered from lack of energy and constant aches and pains and was struggling in body movement. I really was struggling with my health big-time. All the standard tests were coming up normal. I came across the Drummartin Clinic. To make a long story very short some deficiencies came to light. Within months I was much improved and am forever grateful.
Moving on five or six years. I needed orthopaedic foot surgery: a bone graft and tendon tightening on my left foot. All went well with the surgery. The wound healing was a totally different story.
A couple of weeks in bandages were expected with a swift return being back on my feet. This turned into months. Shortly after removal of stitches there was complete reopening of the wound with and no sign of it being willing to close again. Time passed. Some days the wound would look like it is beginning to close and next day it would break down again. The surgeon did his utmost as did the dressing clinic and there were multiple visits for wound care. The surgeon informed me that the inability to heal was typical of what he would expect in a seventy-year-old diabetic . I was 56 and definitely non-diabetic, and all my pre-op tests had all been within range . This was very distressing and very worrying.
The surgeon then went on to say he felt I was lacking in some key vitamins and minerals.
This sparked memories for me. I told the surgeon that I had been found to have absorption issues in the past and this had been treated at Drummartin Clinic some years previously. I immediately knew that if any doctor was going to know what to do to help me, it would be Dr McGovern in Drummartin Clinic, so I asked the surgeon, if he would refer me to Dr. McGovern and explain what he thought may be going on, so that Dr McGovern would have something to work with. The surgeon, though hesitant, agreed once he checked Dr McGovern actually was a registered medical practitioner with the Medical Council.
Because of the urgency, I was in the Drummartin Clinic within days. Dr McGovern recommended that I have some intravenous vitamin and mineral infusions but also suggested medical ozone treatment because this would significantly improve blood oxygen supply to my troubled foot. He recommended I did my own research before going ahead. I was faced with an open wound preventing me from walking. I had previously built up a trusted Doctor to Patient relationship with Dr McGovern in the past and was familiar and comfortable with the vitamin and mineral infusions but not with medical ozone. I did some research and decided to go ahead. The thought of being unable to walk for many more months was far more worrying.
I Had my first treatment on a Friday morning. I felt no different that evening or the next day. Suddenly on the Sunday, I noticed a difference: the wound had started improving dramatically. Within another few days, I realised it was totally on the road to mending. There was no doubt whatsoever in my mind. I went for a second session of Ozone and IV vitamins and minerals one week later and the wound was quite evidently closing. After the second treatment it was only a matter of days until the wound was almost fully closed over. I have never looked back.
There were two other problems: Prior to the surgery I had been suffering from mild sporadic urinary incontinence which, after the surgery, probably due to the anaesthetic and post op medication, escalated to the point of being extremely difficult to manage. I needed 'double' elderly incontinence pads. Suddenly after the treatment the incontinence – even the slight degree of pre-op incontinence which had predated the surgery – stopped completely and there was no longer any issue at all. It was better than it had been for years. Secondly I had a long term toenail fungus on one of my big toes and the treatment seems to have vastly killed the fungus, The new nail bed is thin and flat and the thickness and brittleness is growing out. Perhaps it is not all gone, but certainly there is a massive difference between before and after. Without a doubt the ozone and IV nutrient therapy impacted positively on those conditions in ways no other solutions, over a number of years, had been able to.
One year on : I had another ozone treatment to help me really get back on my feet with strength and energy.
My foot and I are doing brilliantly. All is very well indeed.
The staff at Drummartin clinic are exceptional. I always feel genuinely listened to, even though parts of my story can sometimes seem like I am the problem. However Drummartin Clinic and its doctor, nurses and reception staff know that everyone that comes to the door is suffering and they make it their goal to find solutions to the problems, because there is always a reason. I think it is that attitude that makes the team at the Drummartin Clinic exceptional when it comes to a chronic or unknown conditions or loss of energy.
Thank you to the team for all the help given to me, I am so glad I know you.
38 Year old Male with Avascular Necrosis of the hip, Fatigue and Brain Fog.
(August 2021)
I was living in Asia in my early thirties when I felt pain in my hip and also developed a facial skin rash. After some time, my hip pain gradually got worse, so I got it checked out and was diagnosed with avascular necrosis (bone death) of both hips. I was left with little option but to return home.
When I returned home, I was keen to get to the bottom of my issues and had core decompression surgery on both my hips to prevent total hip replacement. Orthopedic consultant diagnosed me as idiopathic.
After about a year, I developed more symptoms such as joint pain, brain fog, tiredness so I raised my issues with several GPs. Bloods were taken however nothing showed up and hit a dead end each time. My health was declining and no one could explain why.
After living in bad health for years, I discovered a lot of my issues went away if I stuck to a strict keto diet which led me to researching functional medicine and I then booked an appointment with Dr Magovern.
As we were in lockdown, first consultation was scheduled online, I explained my issues and he listened to all my symptoms collectively. He was the first professional I talked to in 7 years that understood my health issues. Tests were done and I was diagnosed with mold disease. I've completed 6 months of treatment, have started to feel myself again and slowly getting my life back to normal. From being close to getting both hip joints replaced years prior, I am now back running and training a few times a week.
If you are suffering from any long term health conditions like brain fog or chronic fatigue, I would absolutely recommend booking an appointment with Dr Magovern, I only wish I had done it sooner.
Feedback from a 47 year-old female with severe PMS verging on PMDD – lasting for two weeks per month which has been a significant problem since she was aged 25 years.
(May 2021)
I'm feeling extremely well thank you. My pmdd has lessened so much I feel alive again.So much more focused.My memory has improved so much.My anxiety has decreased as well. I feel like shouting out to everybody and telling them about the clinic.
My life has been saved by everybody up there.I feel quite overwhelmed by it all.It's quite draining pretending to be happy and strong when in fact your dying on the inside.
My weight wasn't mentioned up there, the priority was getting me well I wasn't judged which put me at ease straight away.
From the bottom of my heart thank you.
When all else fails, where can you turn?
41 Year Old Female
(May 2021)
I'm sitting in Holles street maternity hospital as I write this, waiting on my 16 week scan. I could float out of here I'm so elated to finally be pregnant. It's been a long road over 5 years with many twists and turns.
The worst point was when my fertility doctor said IVF wouldn't work for me, after 2 failed attempts, because my inflammatory markers were so bad. The doctor also added that I was going to develop rheumatoid arthritis and that I would need to see someone and for a last punch added 'you're on your own!'. I have never been pregnant before now, I'm due to turn 41 in a few months. It wasn't by chance that I got pregnant – I had to make changes and I worked damn hard to make this happen. In December 2019, after getting the results of a ZIP immunity test, I was told that IVF wouldn't work for me. My immune system was out of whack and the embryo wouldn't attach to the wall of my uterus. Apparently my body was attacking the embryo to ensure it didn't attach because my immune system didn't know the difference between good and bad – good being baby and bad being viruses.
After getting the ZIP test results I started researching the affect auto immune issues could have on your body. There was a very long list of symptoms to show you whether you had an auto immune disease, the only symptom I had was that I get excema on my legs from time to time. I read a couple of books on auto immune disease and decided to go on a very strict auto immune diet in January 2020. After adhering to this strict diet for 6 weeks I scheduled a follow up ZIP test for mid February and to the surprise of my IVF doctor (but not to me) my results were great and I could proceed with another round IVF!! I had some embryos from the previous round so the next time would be an FET. But I was still concerned that the embryo wouldn't take hold.
At the same time in early 2020 I started going to a Functional Doctor, Dr Patrick MacGovern, Drummartin Clinic, Dublin 14. Dr.MacGovern took a very detailed medical history and specifically told me that he didn't treat fertility issues as such but, based on my symptoms and his experience he might hopefully be able to investigate and treat the ongoing inflammation which was negatively affecting my global health including my mood, energy and fertility. He explained that a doctor-patient partnership makes for the best outcome and that the road might not always be smooth but added hopefully "I cannot promise anything on the fertility front but hopefully life will be easier for you if you feel well in yourself again." Now I should add that I'm 5.10 with a BMI of 20 (pre pregnancy), that I was a vegetarian and I have practiced yoga for an average of 1.5hrs a day for 5 days a week for 9 years.
Before getting the ZIP test results I thought I was healthy and in good shape and that I had felt down all the time because I was struggling with fertility issues, not because my body was struggling with inflammation. Where was all this inflammation coming from? So I jumped at the hopeful news and started the investigation process. Dr.MacGovern ran tests on my hair, saliva, urine and blood. I got all the detailed results. I researched it all. It seems my body had not been clearing out toxins properly and my stomach was a mess with infections and to top it off I just wasn't absorbing the nutrients that I needed. How could I grow a baby if my body didn't work?
Within a month after taking the supplements and medication prescribed by Dr.MacGovern my mood was significantly better. Although my ZIP test results had improved, I decided to postpone the FET for 6 months and to use that time to really clean up my system and enhance the chances of getting pregnant. Dr.MacGovern advised that phosphatidylcholine infusions and medical ozone treatment would hopefully further decrease the level of inflammation and of toxic load. The treatment process is quite time-consuming involving a lot of visits and I needed to budget so I worked out a treatment plan with Dr MacGovern and set to work. I followed his instructions to the letter and spent my evenings reading research and books, trying to understand it all. After the six months my husband and I started trying to get pregnant again. Nothing happened but I felt a million times better. My improved mood was now normal, my baseline happiness level had taken a huge jump. My body felt better, I had more energy and the enzymes and stomach acid I was taking to help me digest food meant that I could really enjoy food. But I wasn't pregnant.
After the guts of a year on a strict diet and regime of tablets and treatments my husband and I cracked open a few bottles of wine in December and enjoyed Christmas thoroughly. We ate and drank and within the limits of COVID-19 we met family and friends and really enjoyed ourselves. We had decided to do another round of IVF in February 2021. I started back on my strict diet on 1 January 2021 – no alcohol, sugar or gluten and sticking strictly to an auto-immune eating plan. I contacted the IVF clinic, got my prescription filled and I was prepared to give it my best shot. We had 3 blastocysts frozen from the last round so we had two more tries. But as it happened, we didn't need another round. I woke up on a Sunday morning and realised I was due to start my cycle on the previous Friday, I wanted to do an intense yoga practice so to clear my mind I took a pregnancy test… and here I am, naturally pregnant after 5 years and 3 IVF attempts.
I'm writing this to let people know that there are other options. If you've done multiple rounds of IVF and don't know why they don't work there are avenues to explore to see if you can find out why. I'm convinced Dr. Patrick MacGovern got me pregnant and nothing would have worked if I hadn't met him. I'm appalled at the nonchalant way I was treated by two fertility doctors in Dublin who are considered to be the best. How I was told I was on my way to a debilitating disease and would never have children with such little evidence. On another occasion I met with a private consultant who wanted to book me in for a laparoscopy to treat endometriosis after a 5 minute conversation without any physical exam or any conclusive evidence that I had endo – I don't and never did have endo, I went home that day shocked, I had never heard of endo before so I read a book on it and was 100% sure I didn't have it – it's not something you miss! How could a qualified consultant give someone a painful surgery with weeks of recovery time when there was no evidence they needed it?
I encourage any woman who is reading this to trust her own instincts, you know your body better than any doctor and you have the ability to question all advice and treatment plans. I'm an accountant not a doctor, I was overwhelmed at the start of all my research and completely overwhelmed when I realised what was going on in my body. It took time and patience and a fair amount of perseverance. I'm so happy I did it, I'm so fortunate I have an amazing supportive husband who took care of everything else so I could focus on this. The icing on the cake is that I have never been happier (inflammation can cause depression) and the cherry on top is that I'm pregnant!
Just to confirm this is not an ad for any Dr / clinic and it's important to research all your options as there is no one fits all protocol for everyone. Wishing everyone all the best of luck.
48 Year Old Female suffering from perimenopause, chronic fatigue, cognitive problems, Irritable bowel syndrome, unexplained 12 year+ cough, / Breathlessness attacks, recurrent swelling of lymph glands
(March 2021)
World-Class Doctor
I suffered from chronic illness/hormone issues for over 5 years, saw endless doctors, specialists, naturopaths etc in The Netherlands, France, Australia, spent a fortune on wrongly diagnosed medication, supplements/herbs that weren't being absorbed properly by my sick body, endless tests etc.  Yet my health was declining, my quality of life was poor, and no one could explain why.
I was sick and frustrated during my first consult but I'm glad I trusted Dr Macgovern because he was the only one who was qualified and knowledgeable enough to diagnose my condition!
I was impressed by how Dr Magovern took a holistic approach to health – he listened to all my concerns and asked many questions that no other doctor ever asked. Instantly, I knew I was in expert hands and realised I needed to be patient to allow my body to heal properly without relapse.
After trusting Dr Macgoverns advice on treating my chronic symptoms and menopause hormones, I finally feel better for the first time in years!
I have dealt with so many different doctors/naturopaths, each with their own personal style, and find Dr Magovern to be a brilliant, kind, world-class doctor with a great sense of humour, so I highly recommend!  He's the only doctor willing to use supplements and natural remedies alongside medication, and this was very important for me.
45 Year-Old Male With Severe Fatigue, Brain Fog, Headaches, Nausea, Daily Sinus Congestion, constant eye infections and muscle pains.
(February 2021)
For the last two years my illness has prevented me from working as a project manager due to my low energy and brain fog. Walking for more than 30 minutes brought on fatigue which resulted in my having to lie down for an hour, sometimes a 10-20 minute conversation was enough to wear me out, and the brain fog was causing problems with my finding the right words and also forgetting things. 'Going beyond these narrow limits was leading to severe headaches with nausea.
Every morning I would wake with sinus congestion and a headache but thankfully this generally cleared as I got up and moved around. I was troubled with constant eye infections and certain foods would cause muscle aches and pains.
I feel coming to Dr Magovern has been a turning point in my road to recovery. If nothing else after years of GP and consultant visits which rarely stretched past 15 minutes, It was refreshing to deal with someone who schedules the time to properly assess a long and complex illness. Confidence was further built by the comprehensive panel of scientific test he ordered. Many are non standard and reflect a deeper understanding of difficult medical conditions.
The doctor himself is a old school gentleman easy to deal with and unlike many actively encouraged me to work with him on my treatment. Questions are encouraged and dealt with considerately. There is none of the arrogance or condescension to often found in medics of his experience. Perhaps the first time ever I have looked forward to conversations with a Dr. The clinic nurse and all the staff are both professional and lovely to deal with.
Currently my condition has stabilised and I am optimistic with time I will see a considerable improvement in my quality of life under the clinic's care.
45 Year-old Female with Ulcerative Colitis, Anxiety and Low Mood
I'm 45 years old female and have suffered with severe Ulcerative Colitis for some time now. The disease was so debilitating and painful and as a result I was hospitalised earlier this year for over 4 weeks. I was given the choice of weekly injections or having my large intestine removed completely and I would have a colostomy bag for the rest of my life. Having Ulcerative Colitis took its toll on my mental health too. I was depressed and in a fair deal of pain. I attributed my depression and extreme anxiety to both my physical health and uncontrollable events happening around me.
A friend recommended Dr. Magovern and I can honestly say he has changed my life. He is the first professional I have ever met that resolves to get to the root of your issues. He focused on all aspects of my life including my monthly cycle. I love the fact that his approach is not a "one cure fixes all" but that he rigorously goes through things and covers areas you may never even associate with your problems. It transpires I am peri menopausal and since receiving hormone therapy I am back to feeling like myself again. I can't thank him enough.
I also receive rectal ozone therapy and I would 100% recommend it to anyone with bowel issues. I no longer have inflammation and flare ups and my stomach is calm! Not just that but my mental health has improved dramatically from the hormones rebalancing my body.
Dr. Magovern is one of the kindest, warmest and quite frankly- brilliant doctor I've ever met. He takes a genuine interest in your health and really considers the most suitable path for his patients. I can't recommend Drummartin Clinic and all of his advice enough. I can't thank him or Nurse Kathryn for their wonderful care.
The fact Dr. Magovern takes a genuine approach to every single patient seals the deal for me. He doesn't give "blanket cures" but instead he listens to each and every patient and really takes the time to recommend the most appropriate course of action to take, be that nutrients, supplements, hormone replacement, blood tests, ozone therapy etc the list is endless but rest assured it will be the right course of action for you. It is a pity that more doctors don't take Dr. Magovern's approach to medicine.